Request Quote
RESPONDING TO THE PANDEMIC
---
LET US HELP GET YOUR BUILDING READY FOR BUSINESS
We can help keep your building sanitized and help to prevent the spread of harmful viruses and bacteria. Localities are recommending that business, owners and operators of commercial buildings preparing to reopen have enhanced sanitation systems in place prior to reopening. It is up to the business owners to take responsibility and establish appropriate sanitization measures. Bamaclean is ready to help you comply with this recommendation.
Call now 256-324-0492 24/7 and let BamaClean get your facility squeaky clean"....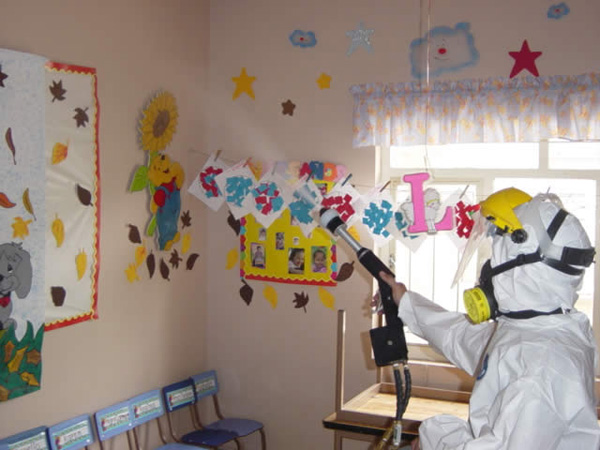 Our certified techs will apply an EPA registered List N: Disinfectant for use against SARS-CoV-2 (COVID-19). Per product label specifications. Using equipment such as, but not limited to, sprayers, electrostatic sprayers, foggers, or misters. We perform a thorough application of products paying close attention to common touch points. Examples of some common high-touch points (e.g. tables, hard-backed chairs, doorknobs, light switches, phones, tablets, touch screens, remote controls, keyboards, safety handles, desks, counter tops. Restroom toilets, sinks, stalls and fixtures). Ensuring that dwell time is met according to the disinfectant label. Although there is no way to completely stop the spread of COVID-19 at this time, implementing a routine sanitation program is a very crucial step in reducing the overall bioload of bacteria and viruses in your business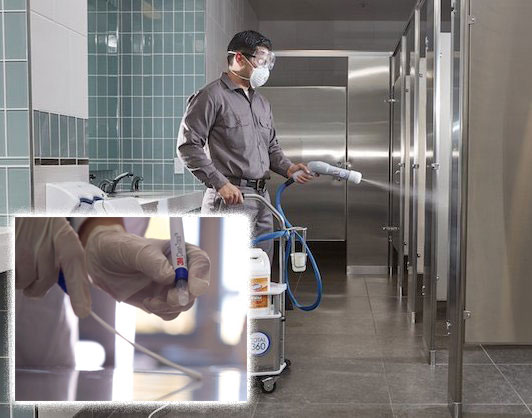 Just like thorough and frequent hand washing is a crucial front-line defense against virus transmission, routine sanitation is a critical service to help keep the places where people shop, work and eat as clean as possible. Our service protocol includes careful wiping down all high-touch surfaces in the service area, then applying an EPA registered disinfectant using specialized equipment. We follow up our cleaning services with ATP surface testing to confirm the level of cleanleness.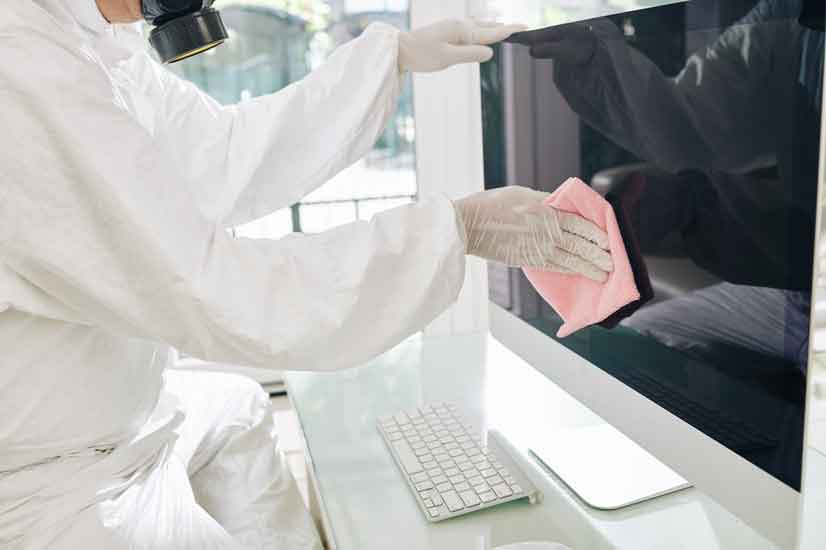 Quality Services, Exceptional Value, and Awesome Customer Service. Bamaclean has been offering cleaning services for more than three decades. Our team is passionate about earning the trust of its residential, commercial and insurance industry customers by providing an evolving list of quality cleaning and restoration services. At Bamaclean our number one goal is to live up to our slogan "Its Not Clean Until Its Bamaclean" -

Call now 256-324-0492 24/7 and let BamaClean get your home or bussiness squeaky clean"....