The beauty and life of your Tiles depends on the care it receives. Let us revive and deep clean your Tile & Grout.
---
Florence, Muscle Sholas, Russellville and Tri Cities Alabama did you know that professional Tile & Grout cleaning and proper maintenance of your tile floors is important for a variety of reasons. For starters replacing Tile & Grout is an expensive investment and for most that's probably plenty motivation to invest in a system that will maximize the life of their Tile & Grout. Have you considered your floors safety? Did you know that for most facilities the only maintenance the tile and grout floors receive is a traditional mop and bucket system? It's a known fact that the mop is one of the least effective cleaning tools for removing soil; in fact in some cases it can actually create a safety hazard. Food, grease and other debris are often left behind after moping and this left over debris doesn't just stay on the floor tile itself it eventually settles into the grout lines too. After time this caked in debris becomes a dark greasy substance that is eventually activated into a slippery slime when it becomes wet from outside water or a damp moping. Our hot steam deep cleaning system greatly reduces this "greasy slime" by blasting it out with hot steam and then extracting it leaving nothing behind but squeaky clean grout and tile floors . All around it just makes good sense to maintain your Tile & Grout investment with regular maintenance and routine deep cleanings. In return your Tile & Grouting will reward you with many years of useful service.
Call now 256-324-0492 24/7 and let BamaClean get your home or business squeaky clean"....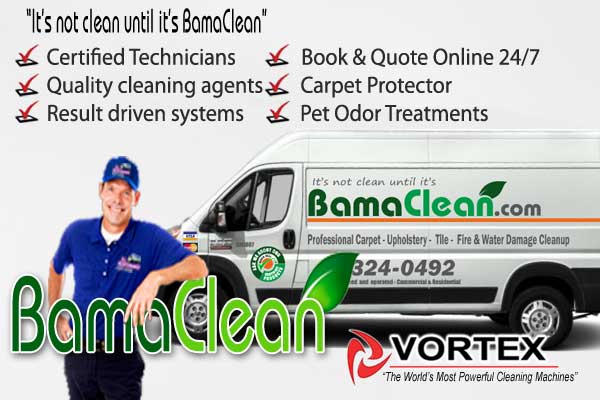 Quality Services, Exceptional Value, and Awesome Customer Service. Bamaclean has been offering cleaning services for more than three decades. Our team is passionate about earning the trust of its residential, commercial and insurance industry customers by providing an evolving list of quality cleaning and restoration services. At Bamaclean our number one goal is to live up to our slogan "Its Not Clean Until Its Bamaclean" -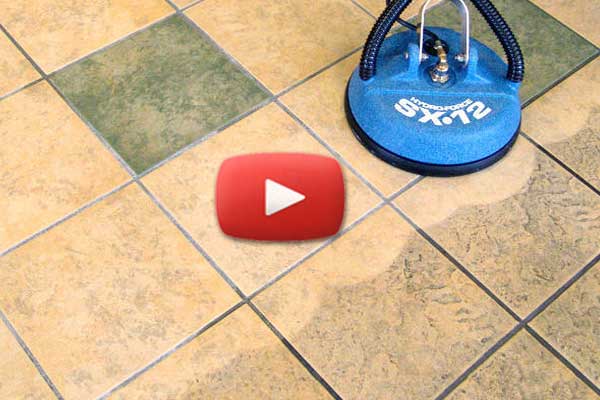 "Tile and grout in a typical household should be thoroughly cleaned every 12 to 18 months. Hot water extraction systems provide the most effective cleaning. Professional tile cleaners generally get the best results."

Call now 256-324-0492 24/7 and let BamaClean get your tile squeaky clean"....